HitCar 🖥 Computer Accessories & Peripherals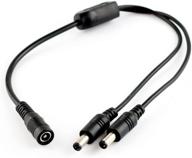 0 Review
POWER ADAPTER DC "Y" PIGTAIL 1 TO 2. DC "Y" Pigtail allows up to Four security camera connections to a single power adapter.
Didn't find what you were looking for?
If you could not find on our platform the desired company or product for which you wanted to write a review, you can create a new page of the company or product and write the first review on it.