Casvort 👜 Women's Handbags & Wallets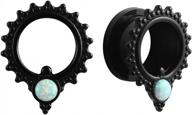 5 Review
Material: 100% 316 stainless steel tunnel + true opal stone. Hypoallergenic and nickel free, suitable for sensitive body, good weight and comfortable to wear. 1 pair with Gift Packing, Cute Plastic Box could be carried everywhere. Size: 00g (10mm), Color: black. Perfect for daily, party and dating wearing. Designed and made by Casvort, specializing in…
Read more about this product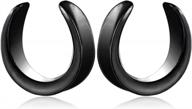 0 Review
Material: 100% 316 stainless steel tunnel. Hypoallergenic and nickel free, suitable for sensitive body, light weight and comfortable to wear. 1 pair with Gift Packing. Size: 10mm (00g). Perfect for daily, party and dating wearing. Designed and made by Casvort, specializing in Body Jewelry for many years.
Didn't find what you were looking for?
If you could not find on our platform the desired company or product for which you wanted to write a review, you can create a new page of the company or product and write the first review on it.