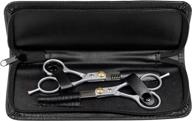 SE 2-Piece Barber and Thinning Scissors Set - Precision Hair Cutting Tools SCB201P

Review
3
Rating 
5.0
💈 Hair Cutting Tools, 💇‍♀️ Hair Care
View on Amazon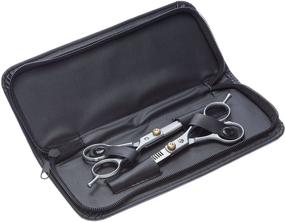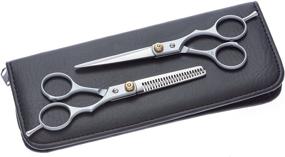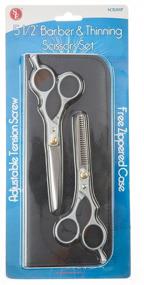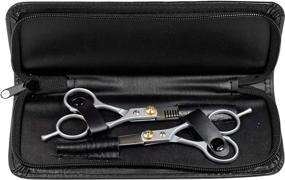 Details
| | |
| --- | --- |
| Color | Stainless Steel |
| Material | Alloy Steel |
| Brand | SE |
| Item Dimensions LxWxH | 5.75 x 1.65 x 12 inches |
| Item Weight | 0.4 Pounds |
Description of SE 2-Piece Barber and Thinning Scissors Set - Precision Hair Cutting Tools SCB201P
Product Description: SE SCB201P 2 Piece Thinning Scissors
Characteristics:
Discover the SE SCB201P 2 Piece Thinning Scissors, the perfect addition to your hair cutting tools collection. With a barber scissors length of 5.75" and thinning scissors length of 5.5", these scissors offer precision and control for all your hair cutting needs. The blades are made of ice tempered stainless steel, ensuring durability and sharpness. Whether you're a professional hairstylist or simply enjoy cutting your own hair, these scissors will help you achieve the perfect cut every time.
Similar Products:
If you're considering the SE SCB201P 2 Piece Thinning Scissors, you may also be interested in exploring other hair cutting tools available in the market. Here are a few popular options:
BarberPro Professional Hair Cutting Scissors
Shear Guru Barber Scissors Set
Salon Sundry Professional Hairdressing Scissors
Each of these products offers unique features and benefits, so it's worth comparing them to find the perfect pair of scissors for your specific needs.
Problems Solved:
With the SE SCB201P 2 Piece Thinning Scissors, say goodbye to uneven and bulky haircuts. These scissors are specifically designed for thinning and texturizing hair, allowing you to remove bulk and create seamless transitions in your hairstyles. Whether you want to add texture to thick hair or blend layers for a natural look, these scissors provide precise control, ensuring a professional finish every time.
Important Parameters:
When it comes to selecting the right hair cutting tools, a few important parameters come into play. The SE SCB201P 2 Piece Thinning Scissors ticks all the boxes:
Blade Material: Ice tempered stainless steel
Scissors Length: Barber scissors - 5.75", Thinning scissors - 5.5"
These parameters ensure that you have a reliable, durable, and versatile tool for all your hair cutting needs.
Who Will Benefit:
The SE SCB201P 2 Piece Thinning Scissors are a game-changer for both professional hairstylists and individuals who cut their own hair. Whether you run a salon or enjoy experimenting with different hairstyles at home, these scissors provide the precision and control required for professional-looking results. They are suitable for all hair types and can be used for various cutting techniques, making them an essential tool for anyone looking to achieve their desired hairstyle.
Barber scissors length: 5.75", Thinning scissors length: 5.5". Blade material: ice tempered stainless steel. Handle material: zinc alloy with satin finish. Includes: adjustable tension screws, convex blade edges, offset grips, finger rests, stoppers. Zippered pouch for convenient storage/organization.
Hide
Pros
Efficient thinning ability for hair
Cons
Not suitable for cutting thick hair or creating blunt lines