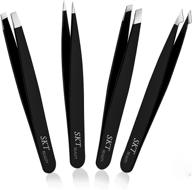 Tweezers Eyebrows Multifunctional Professional Precision

Review
3
Rating 
3.4
👨🏻‍🦱 Men's Fragrance, 💐 Fragrance
View on Amazon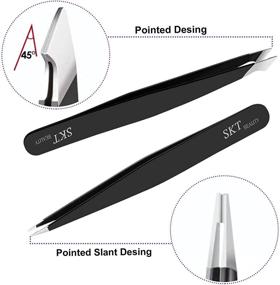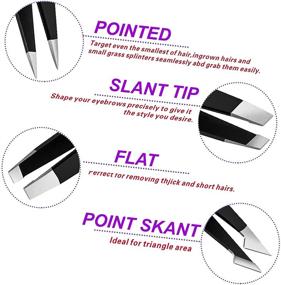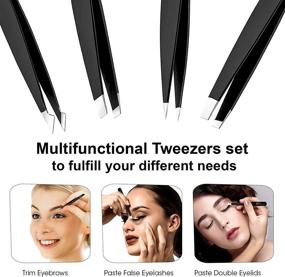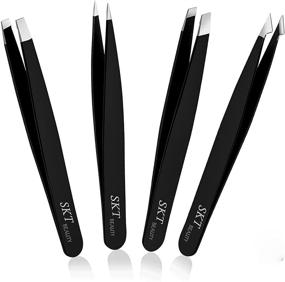 Description of Tweezers Eyebrows Multifunctional Professional Precision
[MULTIFUCTIONAL TWEEZER SET FOR DIFFERENT USING]: Professional tweezers for removing ingrown hair, pulling splinters and tweezing unruly eyebrow hairs, pluck chin hair, remove nose hair and all unwanted body hair, fine hairs. Keep these tweezers in your first aid kit or purse for hygienic emergencies. [DIFFERENT SIZES AND STYLES TO MEET YOUR NEEDS]: Slanted tweezers kit not only work well for plucking eyebrows precisely and griping or removing small and short individual hair, but also perfect for false lashes and double eyelid affixing.Even you can use these precision tweezers for craft, jewelry-making, electronics, laboratory work, etc. [PRECISION CLOSURE & EASY FOR GRIPPING OF HAIR]: Professional Stainless steel is durable & easy to clean.Engineered with Precision aligned tips and calibrated arm tension,lightweight but so precise.Easily remove the most stubborn and smallest of hairs, plucking and gripping eyebrows each hair well, removing it without breaking it. [PERFECT TWEEZERS FOR MEN & WOMEN JUST BUY WITH CONFIDENCE]:The sharp tweezers are an essential tool for any skin care or beauty routine.it's super suitable for man and women. [TRAVEL FRIENDLY]: Because of its slim and sleek design it is easy to carry and it help to fulfill your needs.WHAT YOU GET: 4 x Different Tweezers(slant tip,straight tip,angled tip, pointed tip).
Pros
High precision for shaping eyebrows.
Cons
Might require some practice to use efficiently.
Pros
Precise and multifunctional, allowing for easy grooming of eyebrows.
Cons
May require some practice to achieve desired results for less experienced users.