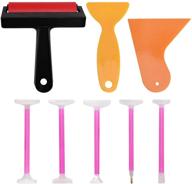 Udefineit Painting Double Sided Accessories Aligning

Review
3
Rating 
3.5
🔲 Mosaic Making, 🧶 Crafting
View on Amazon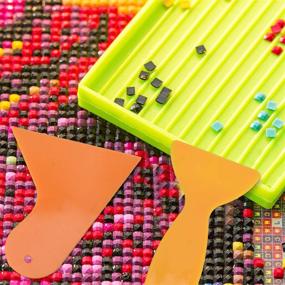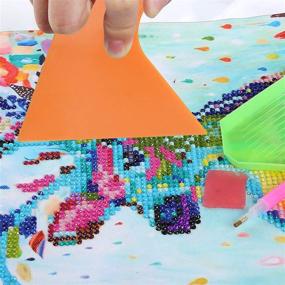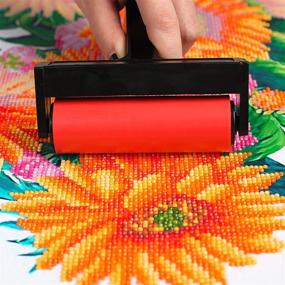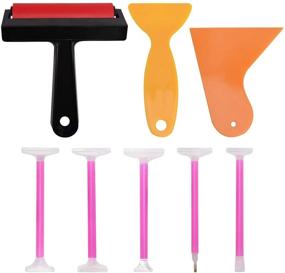 Description of Udefineit Painting Double Sided Accessories Aligning
👍【Best Diamond Painting Fix Tools】-- Two sizes diamond painting tools for fixing and pressing your no-neat diamonds, five fix pens help you adjust diamonds in the details, the diamond roller can make diamonds stick firmer and flatter to the canvas. 👍【Smart Design】-- Specially designed rolling wheel surface, ideal pressing roller for diamond painting, effectively help sticking diamond painting beads firmer to the canvas and do no harm to the shininess of diamonds. 👍【5PCS Multiple Pens】-- 5 sizes of double-sided diamond drill pens with both single-drill points and multi-placers that can pick up 3/6/9/11pcs diamond drills at the same time. Will make painting larger and more intricate areas more efficient and more interesting. 👍【High Quality & Wild Usage】-- Diamond painting accessories are made of durable and high quality plastic, smooth handle experience, light-weight and long lasting performance. Not only used as 5d diamond painting tools, but also for other DIY projects and other applications requiring stickers. 👍【Package Included】-- Pack of total 8PCS diamond painting fix tools. Including 1 x diamond painting roller, 2 x diamond painting aligned tools in different size, 5 x diamond sticky pens in different sizes.
Pros
Improved accuracy and precision when painting.
Cons
Requires manual alignment which can be time-consuming.