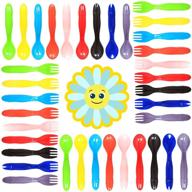 🍴 Youngever 36 Pcs Plastic Toddler Utensils: Set of 18 in 9 Assorted Colors - Forks, Spoons, Dishwasher Safe, Toddler Silverware & Cutlery Set

Review
3
Rating 
3.0
🍼 Baby Solid Feeding, 🍼 Baby Feeding
View on Amazon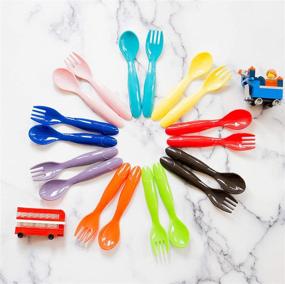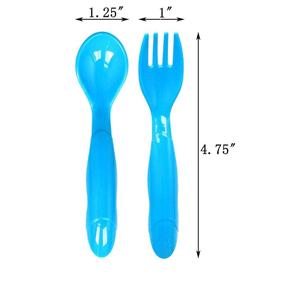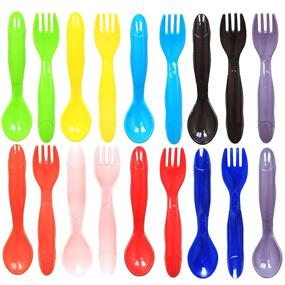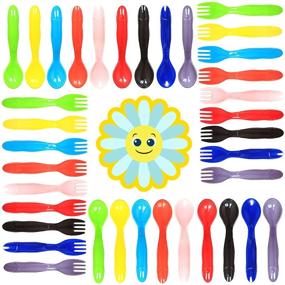 Description of 🍴 Youngever 36 Pcs Plastic Toddler Utensils: Set of 18 in 9 Assorted Colors - Forks, Spoons, Dishwasher Safe, Toddler Silverware & Cutlery Set
Toddler Utensils - Total 36 Pcs,18 Sets in 9 assorted colors, 9 sets Kids Plastic Utensils. 18 pcs Forks, 18 pcs Spoons, in 9 Assorted Bright Colors. KIDS SAFE - Kids safe. Dishwasher safe, 100% non-toxic. Designed for Children. Safe for your kids. Durable and reusable. GREAT FOR - Kids love to have their own silverware set like adults and eat by themselves. Our product is designed specially for toddler and kids. The bright color will add more fun to their meals. SIZE - 4.75 inch Long, 1 inch Wide. Fits lunch boxes. Easy to pack.
Pros
Durable and long-lasting set of silverware.
Cons
May show signs of wear and tear over time with frequent use.