This miracle technique was given to us by friends for the birth of our baby. The stroller is from 6 months old, so we had it in the box for half a year, because the baby had not yet sat down and we did not use it.
After half a year, we took her on a trip with us for the first time, and for 7 months now we have not parted with her. It is incredibly light, comfortable and practical. We use the stroller not only for trips to shopping centers, but also every day for walks. She works all day, from 6-7 am to 9-10 pm. And the stroller never had any complaints.
The stroller has a hood, which saves a lot in the heat, since we live in a hot country where the sun is all year round - this thing saves us incredibly.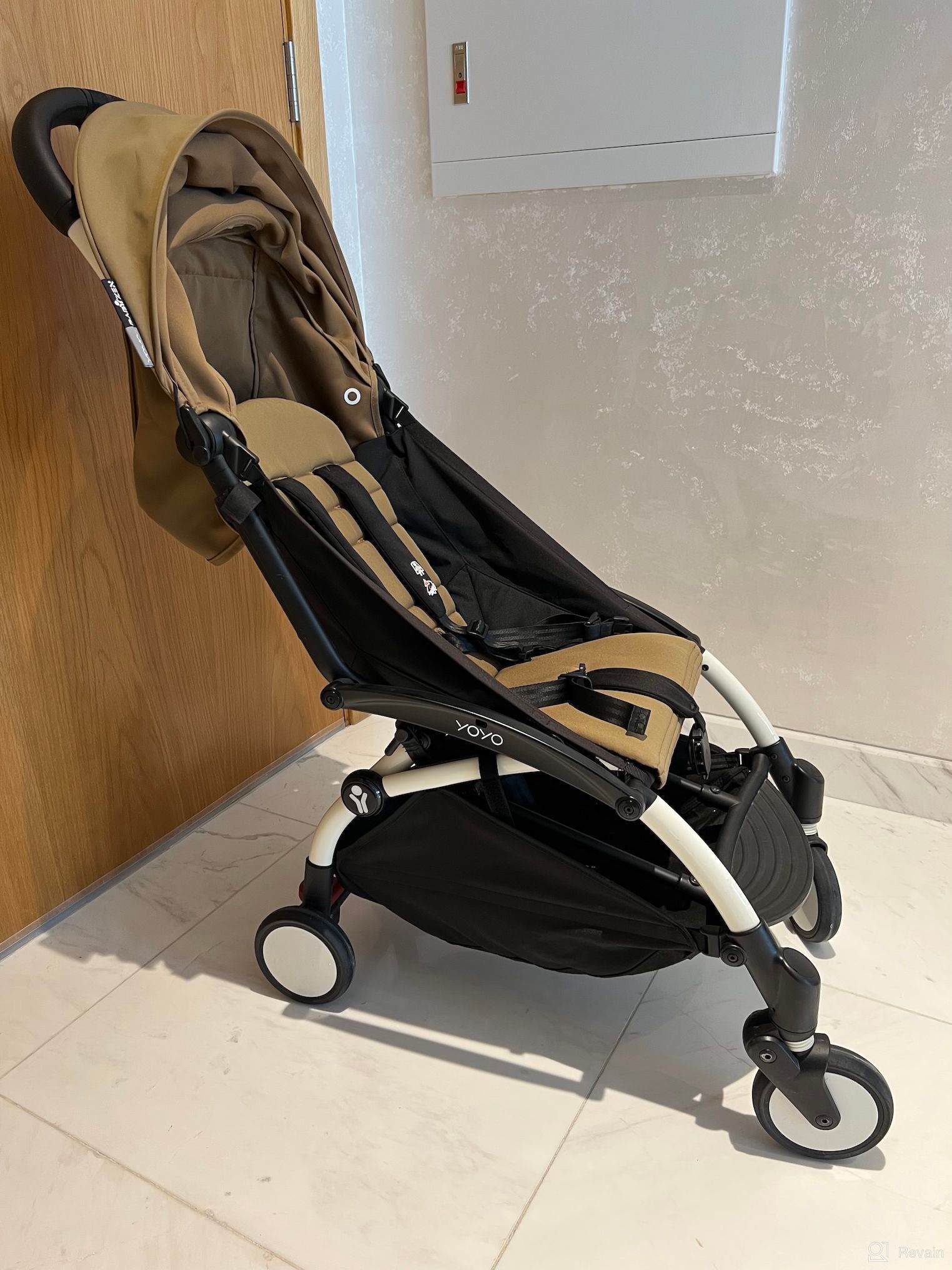 At the back there is a device that can be pulled and the seat can be lowered if the child falls asleep. And the seat turns into a reclining state, which is very convenient when the child falls asleep on a walk.


When pulled, the seat turns into a sitting state.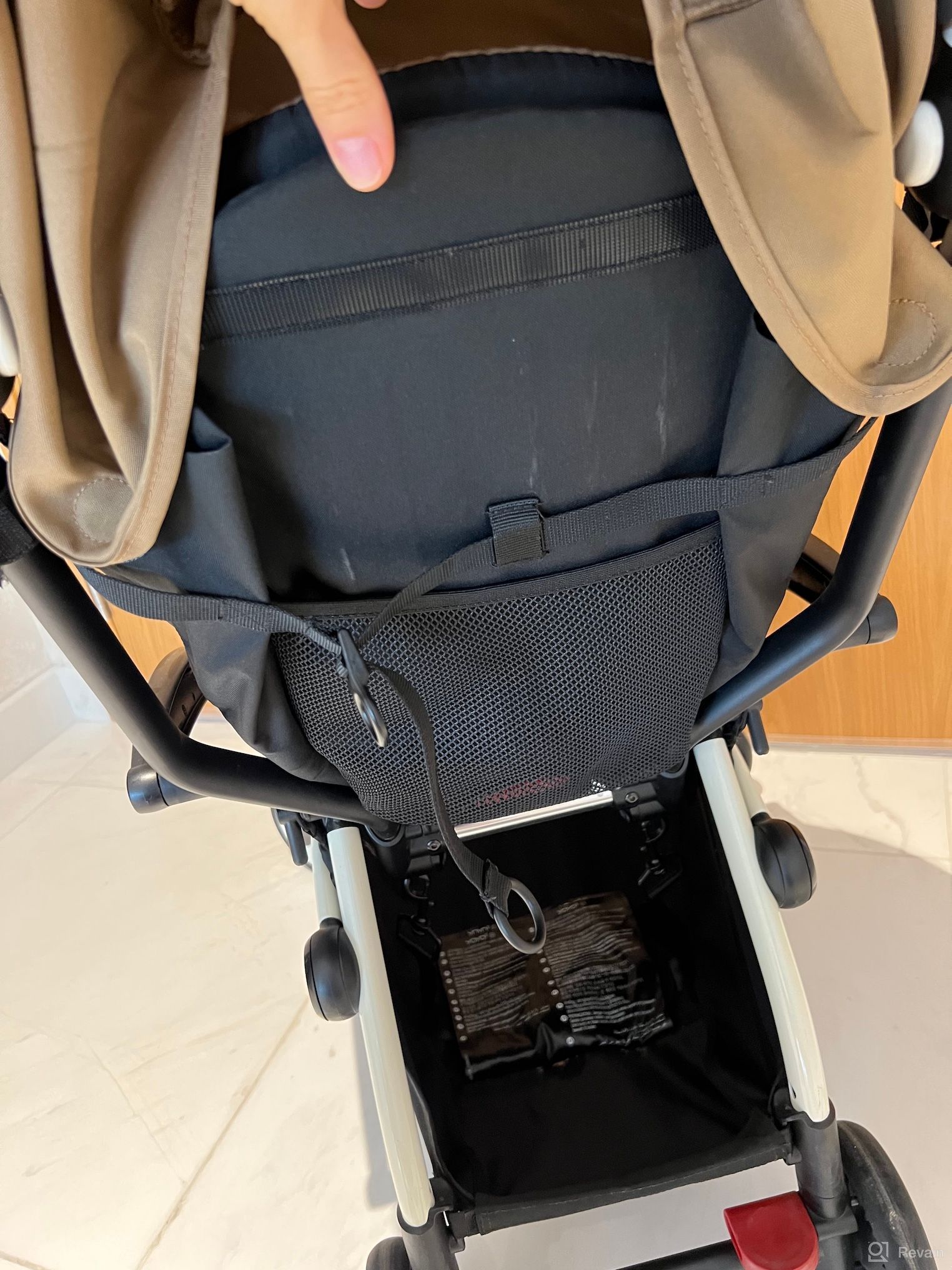 This is a sitting state.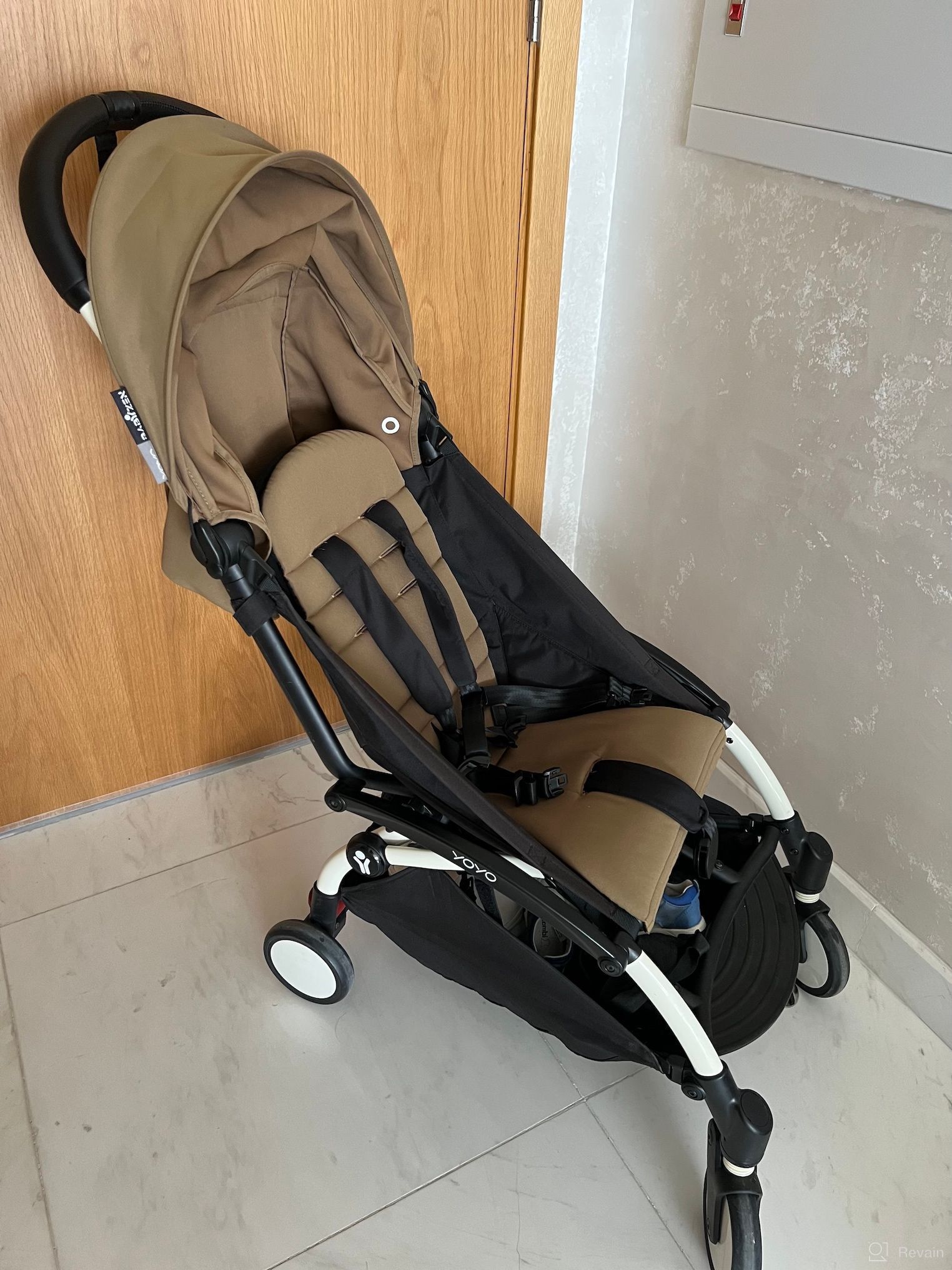 If you relax the cord, the seat goes into a semi-recumbent state.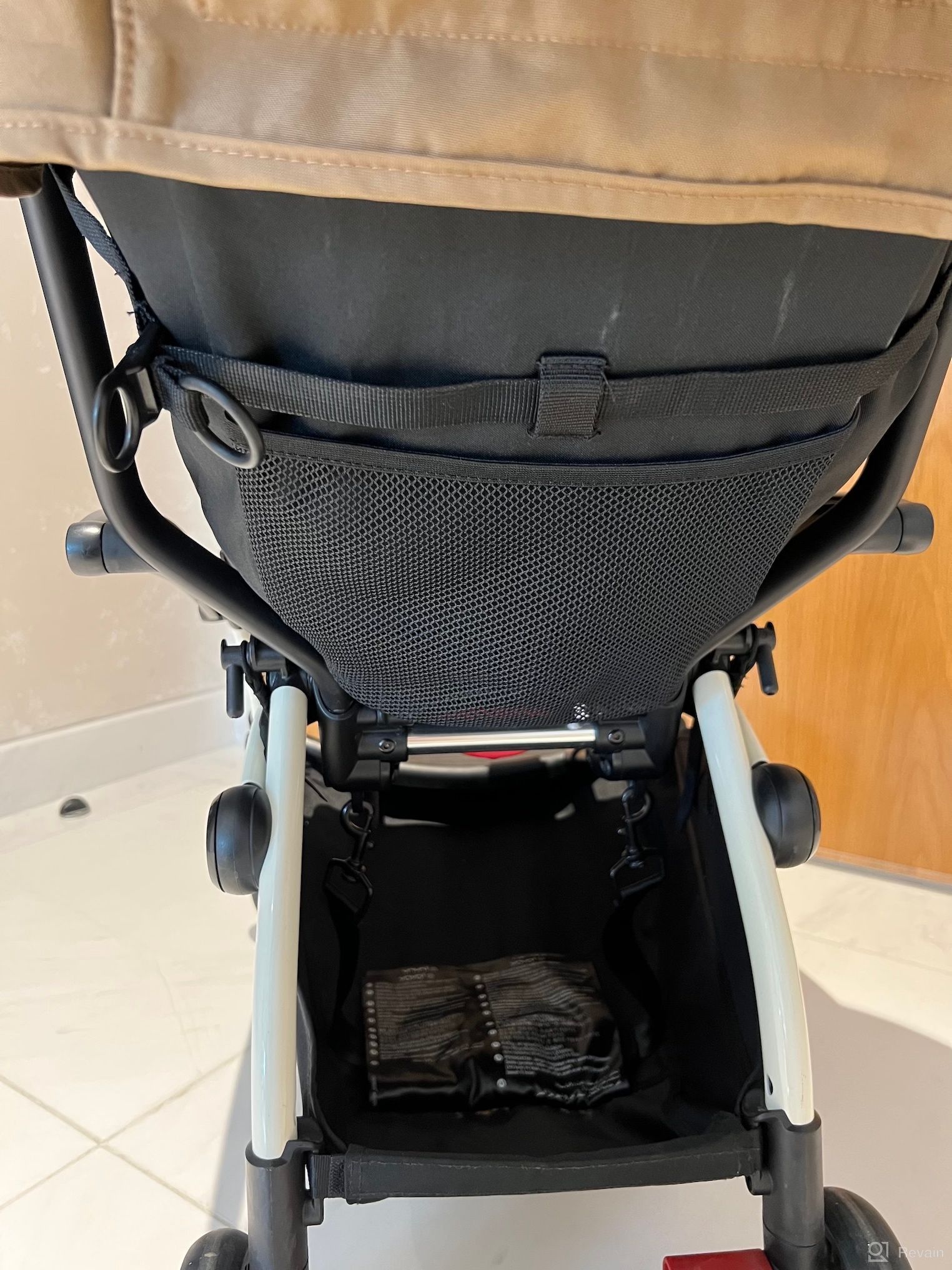 This semi-recumbent state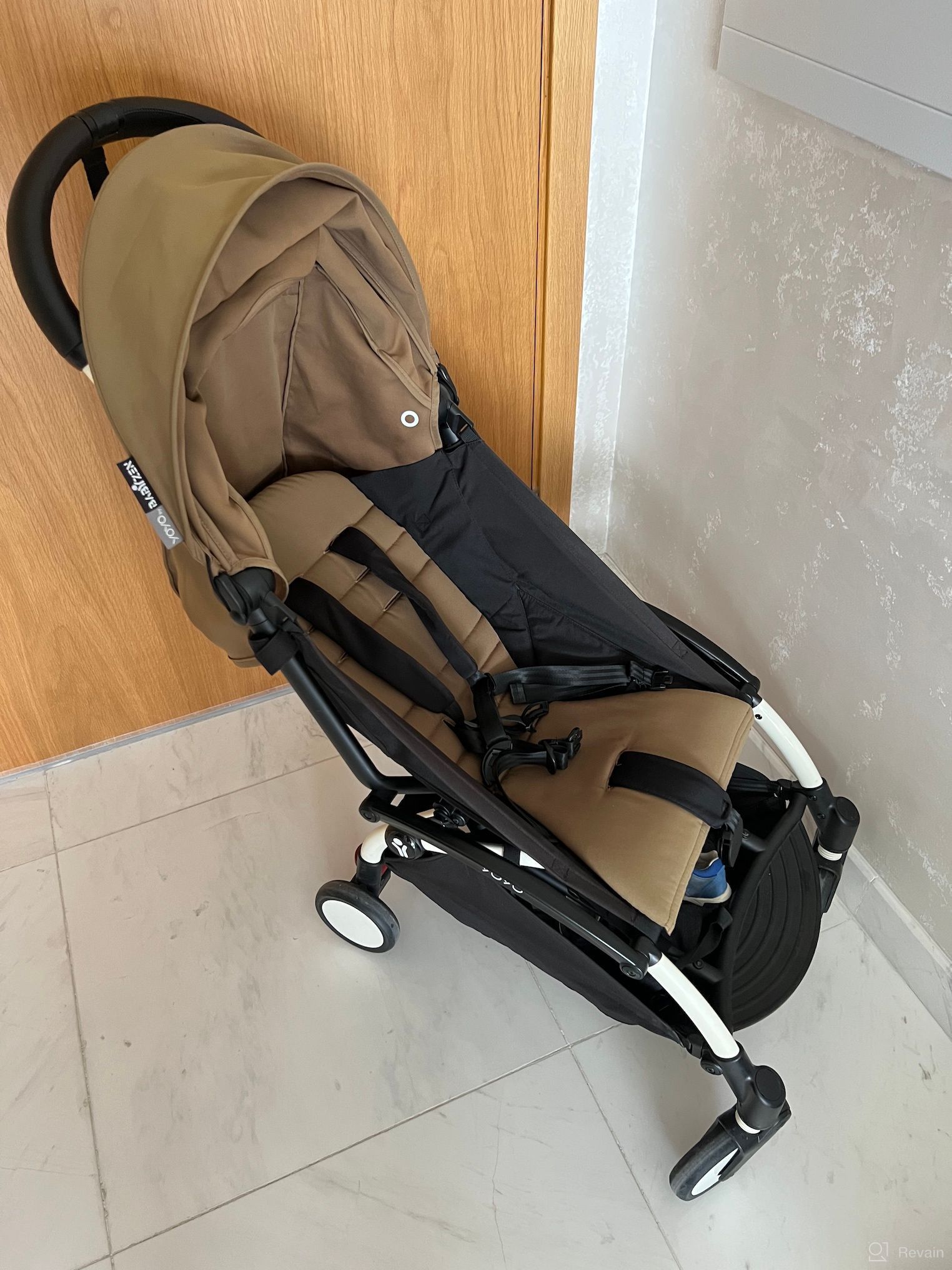 The basket is small, there is only enough space for a couple of diapers, baby wipes and a couple of toys.




Since we use the stroller every day, it gets dirty very often. Because of the material, nylon is convenient to wash with powder under running hot water. There are no smudges, it dries overnight at a temperature of +30 degrees. The seat cover can be easily removed with Velcro. We do not remove the rest of the details when washing.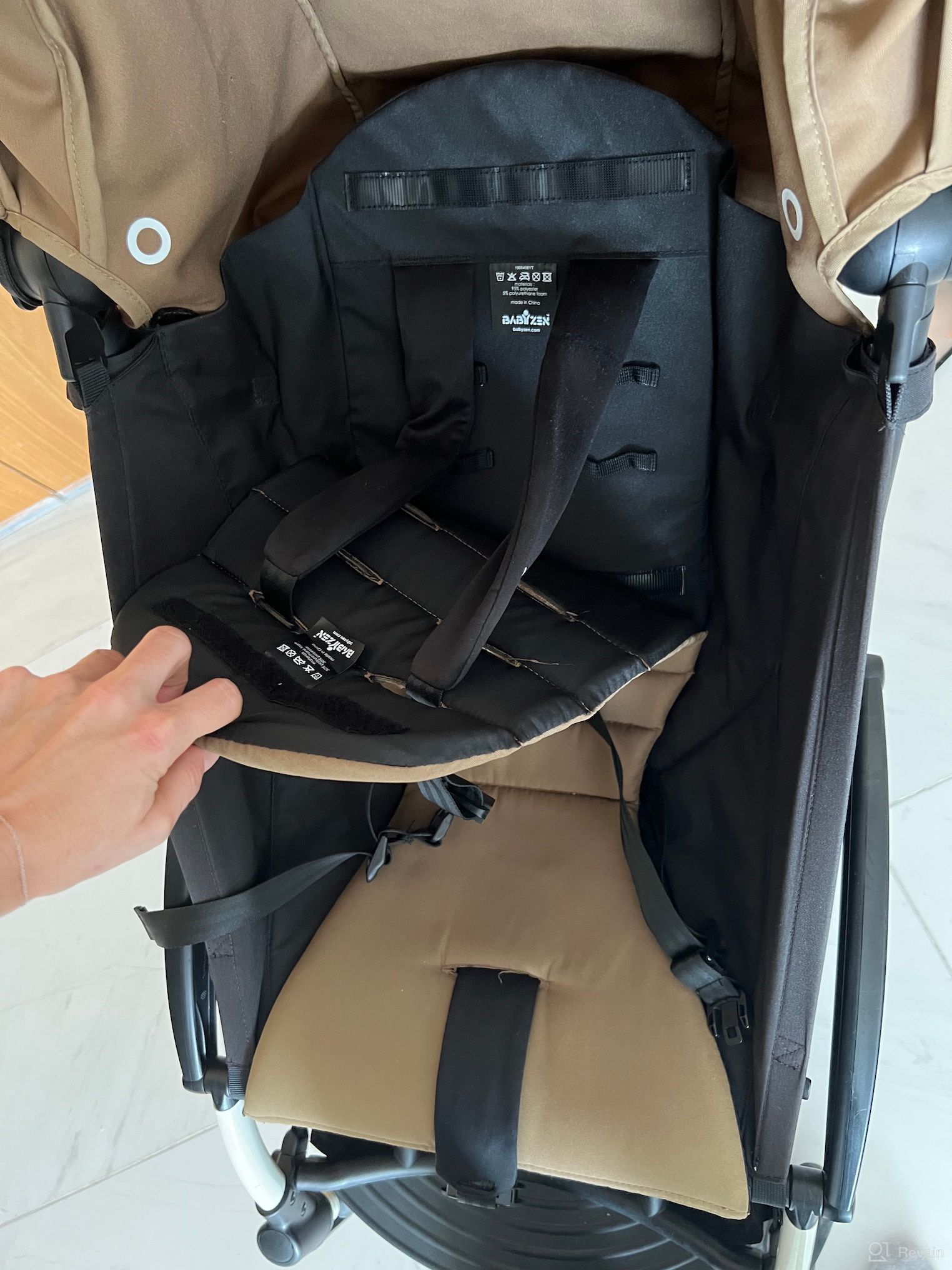 The stroller is very easy to transport. Easily folds and turns into a small hand luggage. We were easily let into the cabin of the plane and put it in the luggage above us. And we fly with a stroller very often.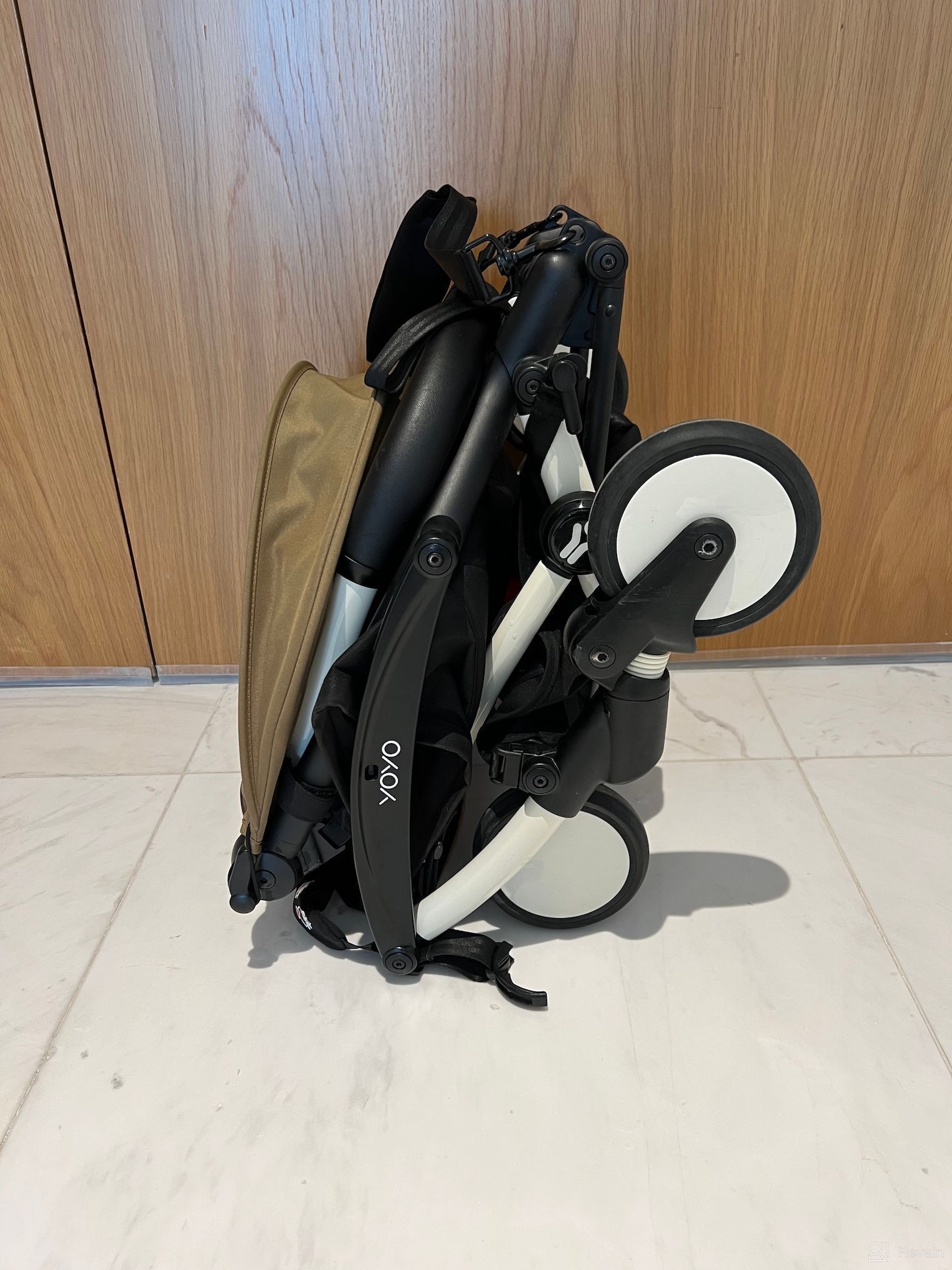 The stroller comes with a carrying case, which is very necessary when traveling. In the cabin of the aircraft, or in the trunk of the car, you remove the stroller in a case and everything is kept clean and in order.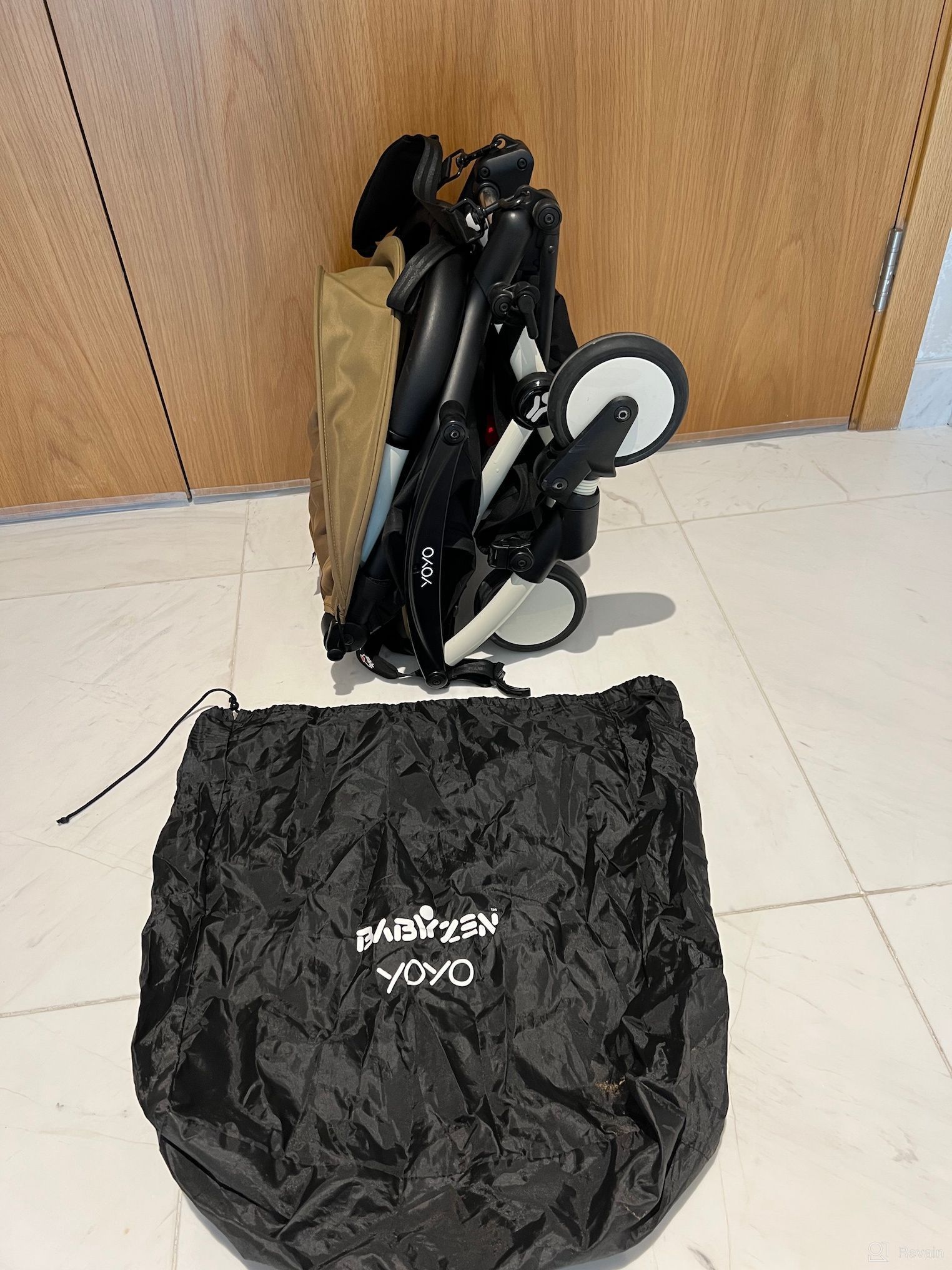 This is the best stroller we have ever had. I am delighted with her. It is lightweight, comfortable, easy to manage, small-sized.
We also have a cradle of the same company from 0+, for newborns and up to 6 months.
On a walk, abroad, wherever we fly, we don't go, everyone has the same yo-yo babyzen stroller. This means she is very popular and everyone likes it!