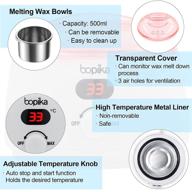 🔥 Bopika Wax Warmer Hair Removal Kit - Digital Display, Adjustable Temperature - Includes 4Pack Hard Wax Beans and 10Pcs Wax Applicator Sticks (White)

Review
3
Rating 
2.5
👨🏻‍🦱 Men's Fragrance, 💐 Fragrance
View on Amazon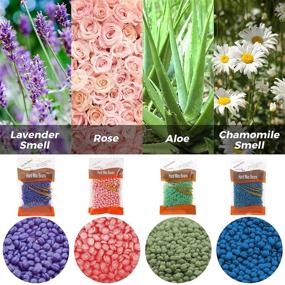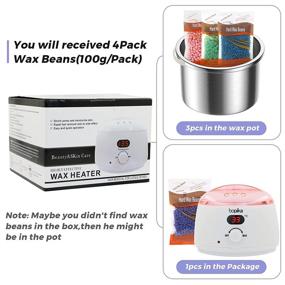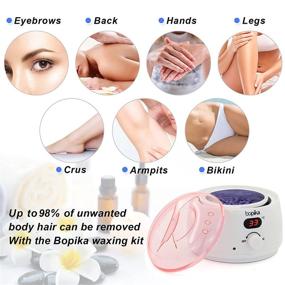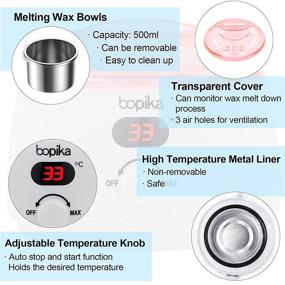 Description of 🔥 Bopika Wax Warmer Hair Removal Kit - Digital Display, Adjustable Temperature - Includes 4Pack Hard Wax Beans and 10Pcs Wax Applicator Sticks (White)
Home Wax Warmer Kit:Comes with 4pack different flavors hard wax beans(Chamomile,Lavender,Tea,Rose.)10pcs wax applicator sticks which will help you can hair removal at home. Easy To Operate:It comes with an adjustable temperature on the through cover, and an indicating light which will help you need is simply setting the desired. Safe & Durable: Wax beans with low melting point and high moisture without harm to skin dry quickly, depilate gently. Aluminum pot adopts high temperature resistant materials, durable to use. Melt Rapidly:Heating coil for a fast wax melt down,just need short time to melt hard wax beans.You can a depilatory at home by yourself and don't need to go to salon. Worry-Free Shopping Guarantee :Bopika is committed to providing each customer with the best quality products and the highest standard services,We guarantee 100% satisfaction for our customers, if any ideas, please contact us first & We will meet your request and solve your problem.
Pros
Cons
Doesn't enhance fragrance, left skin dry.
Pros
Safe and durable: low melting point and high humidity wax beans, without harming the skin, dry quickly, gently remove hair. The aluminum pot uses high temperature resistant materials, which are durable.
Cons