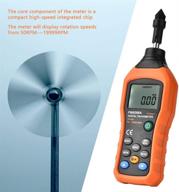 Digital Tachometer 50 19999RPM Professional Handheld

Review
3
Rating 
4.0
🏎️ Motion, Speed & Force, 🔍 Test, Measure & Inspect
View on Amazon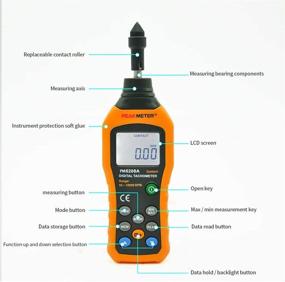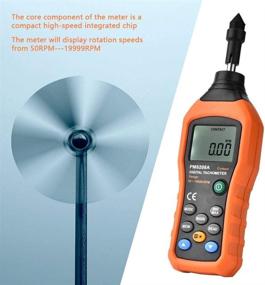 Description of Digital Tachometer 50 19999RPM Professional Handheld
Contact type: tachometer electronic tachometer tachometer, the appearance of the instrument conforms to ergonomic design. Accurate:In particular, with different rubber contact wheels can meet the user in any occasion of the contact speed accurate measurement. Stable:High - speed microprocessor chip makes the instrument more stable and reliable. Portable:The machine body adopts advanced secondary injection molding technology, which is beautiful and delicate, and can be carried everywhere. It measures rotational speed, counter rotating(REV), rotative velocity, linear speed, surface speed, speed of motors, motorcycles, trucks, boats, aircrafts, conveyor belts, lawn mower, scooter, tractor, wood lathe and other moving and rotational systems.
Pros
Accurately measures RPM up to 19999
Cons
Requires batteries for operation
Pros
Accurate measurement, easy-to-read display, and sturdy design.
Cons
The relatively high cost.