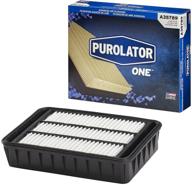 Enhance Vehicle Performance with PurolatorONE A35789 Air Filter

Review
3
Rating 
2.3
🔍 Car Filters, 🛠️ Replacement Parts
View on Amazon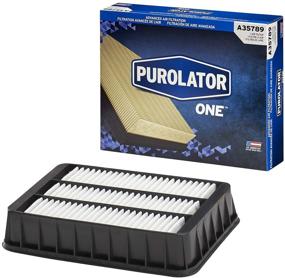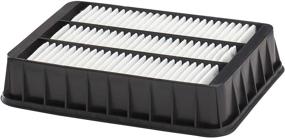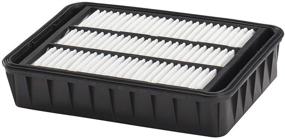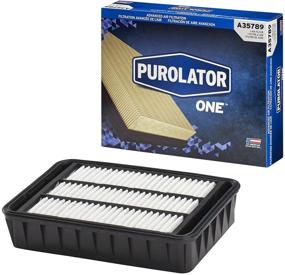 Details
| | |
| --- | --- |
| Product Grade | Performance Part |
| Brand | Purolator |
| Material | Paper |
| Item Dimensions LxWxH | 11.4 x 2.6 x 8.6 inches |
Description of Enhance Vehicle Performance with PurolatorONE A35789 Air Filter
Exceptional Performance and Engine Protection
The Purolator A35789 PurolatorOne Air Filter is a remarkable addition to your car care toolkit. Designed to provide high volumes of clean air, this air filter ensures efficient operation and reduces engine wear. With its multi-fiber, high-density media, it goes the extra mile to trap up to 99% of harmful contaminants, safeguarding your engine from potential damage and prolonging its lifespan.
Unparalleled Quality and Wide Compatibility
When it comes to replacement parts, the PurolatorOne Air Filter is a top-of-the-line choice. Crafted with exceptional precision and using high-quality materials, this air filter guarantees optimum performance and long-lasting durability. Its advanced design and construction make it suitable for a wide range of vehicles, ensuring compatibility with numerous car models across different brands.
Enhance Performance and Extend Engine Life
By investing in the PurolatorOne Air Filter, you're making a wise decision that can significantly impact your car's performance and your overall driving experience. This air filter not only ensures the delivery of clean and abundant air to your engine, but it also addresses common problems caused by contaminated air, such as reduced fuel efficiency, engine misfires, and premature wear of engine components. By safeguarding your engine against harmful contaminants, the PurolatorOne Air Filter helps maximize power output, optimize fuel economy, and extend the life of your engine, saving you from expensive repairs down the road.
Here are some examples of where the PurolatorOne Air Filter can be used:
Compact cars
Sedans
SUVs
Trucks
Crossover vehicles
Minivans
Upgrade your car's filtration system with the PurolatorOne Air Filter and experience the benefits of superior engine protection and enhanced performance. With its exceptional quality, wide compatibility, and the ability to reduce engine wear, this air filter is an indispensable tool for any car owner seeking to maintain optimal engine health and prolong the life of their vehicle.
Provides high volumes of clean air for efficient operation and reduced engine wear. Multi-fiber, high-density media traps 99% of harmful contaminants to protect the engine. Gaskets provide a tight seal to ensure that only filtered air reaches the engine. Improves acceleration and boosts overall engine efficiency. Does not void new car warranty.
Hide