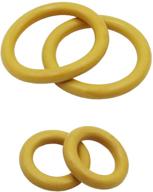 O-Ring Gaskets Replacement for Model #F4TZ-6N653-A & F4TZ-6N653-B - Fits 1994-2003 Ford 7.3L Powerstroke Diesel Turbo Pedestal + Compatible with E-350, E-450 Econoline Vans, F750F-250 Super Duty

Review
3
Rating 
4.0
🔧 Gaskets, 🏎️ Performance Car Parts & Accessories
View on Amazon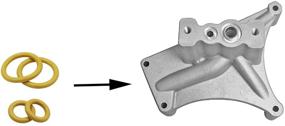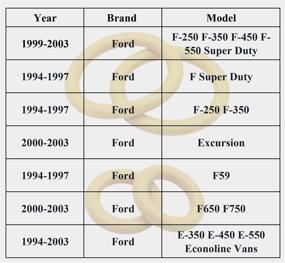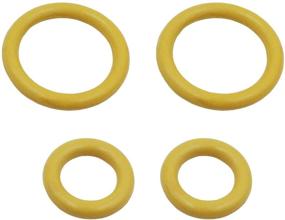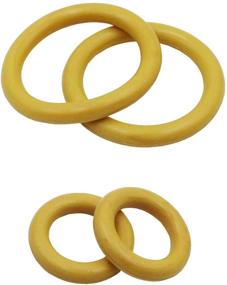 Description of O-Ring Gaskets Replacement for Model #F4TZ-6N653-A & F4TZ-6N653-B - Fits 1994-2003 Ford 7.3L Powerstroke Diesel Turbo Pedestal + Compatible with E-350, E-450 Econoline Vans, F750F-250 Super Duty
(2) Large & (2) Small Turbo Pedestal Yellow O-Ring Gaskets Kit. Fix The Pesky Pedestal Oil Leak. High Quality Material Ensure Reliability. replace for the E-150 E-250 E-350 E-450 Econoline Super Duty F-250 F-350 F-450 F-550 Super Duty 1994-2003.
Pros
Compatible with Powerstroke engines and F750F 250Super models.
Cons
Not suitable for other types of engines or vehicle models.