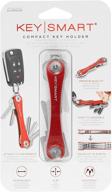 KeySmart - Compact Key Holder And Keychain Organizer (Up To 14 Keys)

Review
3
Rating 
4.8
🔒 Commercial Access Control, 🚪 Commercial Door Products
View on Amazon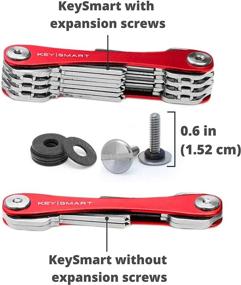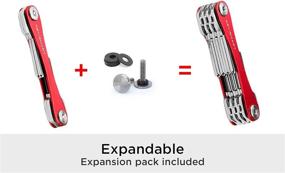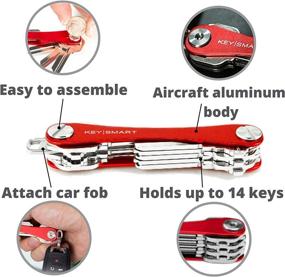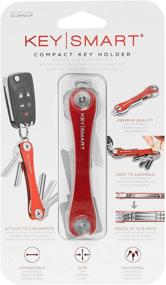 Description of KeySmart - Compact Key Holder And Keychain Organizer (Up To 14 Keys)
Key Size Requirements: KeySmart accommodates up to 8 flat standard-sized house keys (max of 80mm long and 2mm thick each) and can be expanded to hold up to 14 keys using the included expansion kit. A car remote does not count as 1 key here. Easy to assemble, no tools required, holds all of your existing keys - attach your larger car keys or fob remotes with the included Loop Piece attachment. Say goodbye to bulky keyrings, annoying thigh pokes, and key jingle for good - organize that mess and free up your pockets with a KeySmart Key Organizer!. KeySmart's ultra light, compact body is built with aircraft aluminum frames and stainless steel hardware - the patented S-shaped design makes carrying your keys delightful. Add KeySmart Accessories: Create a reliable utility organizer/keyholder with a wide range of our KeySmart mini tools to choose from, such as the; SafeBlade, Pocket Clip, MultiTool, NanoPliers, and many more.
Pros
Compact and organized way to carry up to 14 keys.
Cons
Difficult to assemble initially, can be time-consuming.
Pros
Free for educational purposes
Cons